My one moment this week, comes from an email that I just opened from Fire Tree Studios.
"Don't play small! Stand up! Take charge! You are doing yourself and others a disservice by catering your actions towards how you think others will react. Instead, just be yourself, exactly as you are. When you are simply being yourself you will attract everything that is in alignment with who you truly are. You will be shocked to see who drops away. Their absence will leave a space for new and amazing relationships to enter your life. Just be you, and let everyone else do what they may. You are not what others believe you to be, you are what you know you are and nothing else. Just be. You will be rewarded for your courage with a life that reflects your true essence instead of an invented identity created to "please others". Ahhhh, doesn't it feel good to just be!?"
– Jackson Kiddard, author & polymath.
In addition, I just returned from watching 90 4th graders complete a jog-a-thon at my daughters school. Each and every one of them gave it their best, no one questioned, no one complained and everyone supported one another. What an amazing group of kids….So proud of the Lenz Elementary 4th graders today and especially Mrs. Raybourns Runners. You guys ROCK!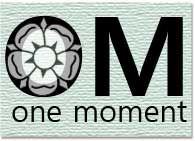 Yesterday, I snuck away for a few hours with my husband – no children, a date (of which we don't have many) – and he took me to one of his favorite events that takes place in Reno – The National Championship Air Races. I love air shows and have not been to one since we lived in Chicago. (that's been 11 years)
Going out to Stead yesterday instantly reminded me of working in downtown Chicago and hearing the after burners on the planes bounce off the buildings while the pilots were practicing for The Chicago Air and Water Show. If you were lucky enough you would be able to catch a glimpse of the planes as they circled downtown. Many times it was the Air Force Thunderbird's practicing but I was never this close and able to get such incredible photos on my camera.
This was truly a thrilling experience for me and certainly brought back some very good memories. In addition to the Thunderbird's show, we got to get up close and personal with a lot of the planes that will be racing this weekend.
My favorite of course was an Australian plane…couldn't help but make me feel that much closer to home….and what an awesome design on the tail….
"OM is a weekly meet up that promotes living in the moment.  Whether funny, sad, ridiculous, or banal, looking for these moments can promote balance in our lives." – I'm joining in with  Linda of  a la mode stuff after reading posts for about a year–its time to stop and smell the roses….